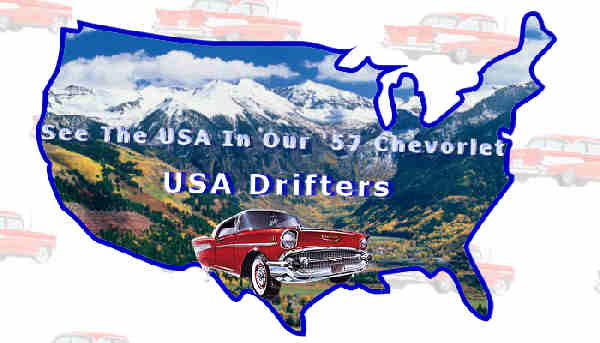 See the U.S.A. in our '57 Chevrolet
Welcome to the
U.S.A. DRIFTERS.

Join us as we travel across the magnificent United States of America. There's always an unexpected treat just around the bend! THE GAS PUMP AT THE BOTTOM OF THIS PAGE WILL TAKE YOU ON OUR CURRENT TOUR.













To go to page #2 of the Drifters Photo Album, click on the link on the sidebar of Page #1



E- MAIL PHOTOS TO: northsun@gci.net


Read the USA DRIFTERS story,
as featured in NET4TV 6/18/00


NOTE: ALL CLUB NEWS WILL COME FROM:

neverland@bellsouth.net

Please contact us to become a member or to volunteer to build a tour of your favorite state!

neverland@bellsouth.net

For previous tours and profiles
please click the button near the
bottom of the page.

All tours are Copyrighted © usadrifters and the "Pit Crew" All Rights Reserved
Please do not link to these tours without permission from USA Drifters.



Ladies and Gentlemen, start your engines!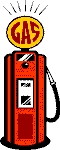 PLEASE LEAVE A MESSAGE IN OUR NEW GUESTBOOK. THANK YOU